MemorialCare Innovation Fund (MCIF) brings strategic investment funding to accelerate the development of companies in the healthcare information technology, healthcare services, and medical device sectors that can advance high-quality, effective healthcare.
By seeking to facilitate collaboration between its strategic partners and MemorialCare Health System, MCIF can provide a valuable gateway for companies to develop and refine their products. In doing so, MCIF supports MemorialCare's position as a leading integrated healthcare delivery system. For MCIF, a company's strategic relationship and involvement with MemorialCare is as important as the investment opportunity. MCIF provides emerging companies with powerful potential for value creation. This comes from an extensive pool of healthcare talent, experience, knowledge and opportunity available through access to MemorialCare Health System.
MemorialCare Health System brings more than two decades of experience in strategic investment funding through MemorialCare Innovation Fund, which has been involved in a number of successful strategic partnerships with companies focused on healthcare programs, services, medical devices, and information technology. These efforts have helped MemorialCare significantly improve performance; achieve its not-for-profit mission in Los Angeles and Orange counties, and advance its standing as a pioneer and innovator in best practice, evidence-based medicine, and advanced information technology.
To learn more about MemorialCare Health System, visit memorialcare.org.
Our Mission
MCIF provides strategic investment funding to privately held companies offering innovative products, services and technologies, which help healthcare systems significantly improve performance and outcomes and achieve their community missions.
MCIF Management

Mr. Heise leads the investing activities of MemorialCare investment fund. Over the last 30+ years, Mr. Heise has accumulated a broad range and scope of healthcare experience within both the non-profit and for-profit arenas. His accomplishments include business development and operating experience in the entrepreneurial start-up companies, physician organizations, community hospitals and academic medical centers.
Mr. Heise's experience also includes participation on the Board of Directors for several privately held, venture capital funded companies, including Accenx Technologies (acquired by Initiate Systems), Arista MD, Ascender Software (acquired by Matrix Medical Network), Aventura (acquired by Phillips), Care Team Connect (acquired by The Advisory Board Company), Foldax, Healthcare Dataworks (acquired by Health Catalyst), MD Insider (acquired by Accolade), PerfectServe (acquired by K-1 Investment Management), Phynd (acquired by Symplr), Prescient Surgical, Radianse (acquired by BL Technologies), Silversheet (acquired by AMN Healthcare), ThromboVision, Twistle (acquired by Health Catalyst) and Wellist. In addition, Mr. has currently (or formerly) holds board observer rights with Advanced Practice Strategies (acquired by Relias Learning), BabyScripts, ForHealth Technologies (acquired by Baxa Corporation, Gauss Surgical (acquired by Stryker), Hyp3r, Ivantis (acquired by Alcon), MedVentive (acquired by McKesson), MindFrame (acquired by Covidien), SilverCloud (acquired by AmericanWell) and Skylight Healthcare Systems (acquired by GetWell Network).
In addition to his role at MemorialCare Innovation Fund, Mr. Heise is also senior managing Director at Summation Health Ventures and Vice President at National Healthcare Services. Prior to those rolls, Mr. has held several operational rolls with several start-up companies and was clinical administrator at Los Angeles County and University of Southern California Medical Center.
Mr. Heise earned a Masters of Healthcare Service Administration from the University of Michigan, as well as a Bachelor of Arts in Psychology from Grinnell College.

Mr. Winder has over 25 years of venture capital investment experience in early to mid-stage healthcare technology companies. He sources, leads, and syndicates deals, and subsequently, he works closely with portfolio companies to develop scalable commercial and marketing strategies to maximize value for founders and shareholders.
He has both private and public company board experience and is currently (or formerly) Board Director or Observer at Aileron Therapeutics (IPO), AristaMD, Aventura (acquired by Philips Medical), Ayogo Health, BabyScripts, ClearDATA, Cleveland HeartLab (acquired by Quest Diagnostics), InfoBionic, Laudio, Molecular Templates (IPO), Oculus Health, Protenus, ShapeUp (merged with Virgin Pulse, acquired by Marlin), Silvercloud Health (Sold to Amwell), Saladax Biomedical, Twistle, MedVentive (acquired by McKesson), Qstream, and WellDoc.
Prior to joining MCIF, Mr. Winder was (and remains) Managing Director at Excel Venture Management. Prior to Excel Venture, Mr. Winder was a Principal at Biotechonomy Ventures where he was involved in the founding of Synthetic Genomics, its investments in BioTrove (acquired by Life Technologies), BIOCIUS (acquired by Agilent Technologies), and Xcellerex (acquired by GE Healthcare).
Prior to becoming a venture capitalist, Mr. Winder was an award-winning sales and marketing executive at medical equipment and diagnostics companies, Midmark Corporation and MGC Diagnostics. He graduated magna cum laude with an MBA from Babson College, where he was a Fellow in the Center for Technology Enterprise. He received a BA in Biology with a minor in Economics from Colby College.

Mr. Dowerah has more than 30 years of experience in both the public accounting and the private arenas. He completed his undergraduate business studies at West Bromwich College (England) with subsequent CPA certification from Institute of the Chartered Accountancy of England and Wales.
After immigrating to the United States, he completed studies for a Masters in Business Administration at Pittsburg State University. Mr. Dowerah has spent the last 20+ years in the healthcare industry, assuming positions of increased responsibility within all aspects of accounting and finance.
Board of Directors

Dr. Arbuckle is President and CEO of MemorialCare Health System, a leading Southern California not-for-profit integrated healthcare delivery system with $2 billion in annual revenues. Its hospitals include Long Beach Memorial Medical Center, the West's second-largest academic-community hospital campus; Miller Children's Hospital Long Beach, the state's biggest children's hospital; Saddleback Memorial Medical Center-Laguna Hills, listed among America's Top 100 Hospitals by Thomson Reuters; Orange Coast Memorial Medical Center-Fountain Valley, the region's fastest-growing hospital; and Saddleback Memorial Medical Center - San Clemente, the area's primary hospital. MemorialCare also includes active Graduate Medical Education, clinical training, research programs, numerous outpatient and satellite services, retail health facilities, MemorialCare Medical Foundation and philanthropic foundations with over $200 million in assets.
Under Dr. Arbuckle's leadership, MemorialCare has experienced unprecedented growth and financial performance and has grown in prominence regionally and nationally. Its many accolades include Top Leadership Team in the U.S. by HealthLeaders, Most Wired Health System for eight consecutive years from Hospitals & Health Networks, Top 100 Most Integrated Health Systems listed in Modern Healthcare, Best Governed Hospital Systems in the U.S. by The Governance Institute, and Healthgrades 5-Star Performer for many clinical services.
Dr. Arbuckle serves on many boards, including Chair of March of Dimes - California, Officer of Integrated Healthcare Association, Past Chair of VHA West Coast and member of the Healthcare Leadership Council in Washington, DC. Dr. Arbuckle was Chair of the California Hospital Association, one of the largest healthcare trade associations in the nation, representing 450 hospitals and health systems. He speaks frequently nationally and internationally on a variety of topics in healthcare, including The U.S. Healthcare System; Economic Comparisons of U.S. and International Health Care; Unbridled Expense Growth in U.S. Healthcare; Solutions to Health Care Delivery Challenges; and Preparing for Health Care Reform.
A graduate of Missouri State University, Dr. Arbuckle earned his master's degree from the Arizona State University and a Ph.D. from the University of North Carolina. He served on the adjunct faculty for the departments of psychology and sociology at California State University Long Beach and currently serves on its adjunct faculty at the Graduate School of Nursing.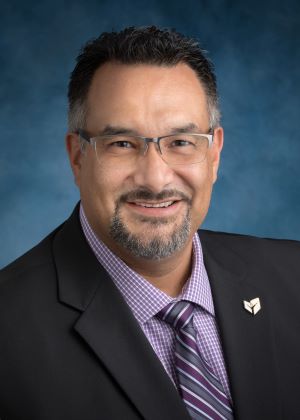 Steven has over 35 years of experience in technology with 28 years dedicated to providing Healthcare solutions. Steven is the CIO for MemorialCare, a four hospital, 1350 bed nonprofit health system including a Medical Foundation and over 2600 affiliated physicians, located in Southern California. He is a seasoned management executive with many years of progressive experience managing complex initiatives, general IS business functions and providing executive level support to principals.
Steven has executive level responsibility for providing strategic and tactical leadership to devise and implement innovative, cost effective technology and digital solutions to enable the best possible experience for internal customers and excellent care for patients. Engaged at all levels of governance and provides recommendations to the highest levels of senior leadership in the areas of technology, staff development, operational business models and financial planning. Deeply involved in the organizations business development strategies and serves on senior level steering teams responsible for guiding and activating mergers, acquisitions, joint ventures and strategic partnerships.
Steven was formerly the CIO of Talbert Medical Group, a physician owned multi-specialty provider group and was responsible for all technology solutions. Accomplishments included the deployment of a completely integrated clinical and administrative technology solution. This solution centered on a "paperless" setting with all aspects of the practice done electronically.
He also resided on the Board of Directors for Long Beach Network for Health (LBNH). LBNH, a regional 501c3 corporation delivering HIE initiatives. Previously Steven was VP of Information Services for Medpartners Inc., a $6 billion-dollar national enterprise of provider groups. During his tenure with Medpartners he was responsible for the systems design, engineering and operation of two enterprise data centers located in Anaheim, California and Birmingham, Alabama. Prior to health care, Steven spent over 8 years working for several local interconnect companies providing integrated solutions for various other industries. Some of the previous organizations include, Atlantic Richfield Company, Walt Disney Imagineering and Studios, ABC, State of California, Verizon, Pacific Bell, and Asian Hospital and Medical Center, Philippines. Steven began his career in the United States Army ultimately reaching the rank of Sergeant and responsible for the successful deployment and installation of critical VHF, satellite and cryptic communications to remote field locations, continually under adverse and challenging conditions. He received several Department of Army achievement and commendation medals for superior performance and dedication to the TEAM concept.

Ken Charhut has spent more than 30 years in the medical products arena. Today, he heads two medical device and technology companies, including Compellon, where he is Chairman of the Board of the bioinformatics firm that has developed a powerful algorithmic tool capable of identifying relevant genetic markers for treatment and risk assessment of disease. In addition, Ken is Executive Chairman of the Board of Foldax, Inc., a privately held company pursuing the development of polymer based heart valves.
Previously, Ken held Board and CEO roles at Reshape Medical a private device company which commercialized products to treat obesity that was acquired by EnteroMedics Inc in 2017. Ken was President and CEO of MindFrame, Inc., which makes devices to treat ischemic strokes. In July 2012, Covidien, the world leader in that market, acquired MindFrame. Earlier, Ken was CEO and President of Orqis Medical Corporation, a privately funded company in the Congestive Heart Failure space. Ken raised over $85 million for the company and took it from concept through IDE clinical trials. Prior to Orqis, Ken spent 16 years in general management positions with Baxter Healthcare Corporation, including as President of the Bentley Division and President of New Business Initiatives for the Cardiovascular Surgery Division. He also spent four years in Japan as Managing Director of Baxter Japan Cardiovascular Division, and was VP of Automation Distribution Systems, where he developed Baxter's pharmacy automation business.
Ken has served on several industry councils, including as Chairman of the American Chamber of Commerce in Japan, as a Board Member of the ABL Organization, OCTANe and the Southern California Biomedical Council. Ken also served as an independent director and successfully co-led the M&A of Micro Dexterity Systems, an advanced robotics company and Arges Medical, an advanced Dental Company to Sirona. He currently sits as an independent board member at Avicina Inc a mobile app based cardiac assessment device for Heart Failure and valve disease.
Ken earned his BSME degree from Cornell University and his MBA from the University of Chicago Booth School of Business, and completed the manufacturing management program at General Electric Company.

Mr. Heise leads the activities of MemorialCare Innovation Fund. Over the past 27+ years, Mr. Heise has accumulated a broad range and scope of healthcare experience within both the non-profit and the for-profit arenas. His accomplishments include business development and operating experience in entrepreneurial startup companies, physician organizations, community hospitals and academic medical centers.
Mr. Heise's experience also includes participation on the Board of Directors for several privately held, venture capital-funded companies including Accenx Technologies, Ascender Software, Aventura, Care Team Connect, Health Care Dataworks, MD Insider, PerfectServe, Phynd, Prescient Surgical, Radianse, Silversheet, ThromboVision and Wellist. In addition, Mr. Heise has held Board Observer rights with Advance Practice Strategies, ForHealth Technologies, Gauss Surgical, Hyp3r, Ivantis, MedVentive, MindFrame, and Skylight Healthcare Systems.
Mr. Heise holds a Master's in Healthcare Services Administration from the University of Michigan, as well as a Bachelor of Arts in Psychology from Grinnell College.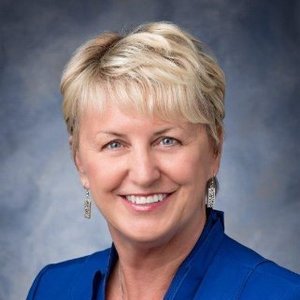 Helen Macfie, Pharm.D., F.A.B.C., is Chief Transformation Officer for MemorialCare, a four-hospital, 1,350 bed nonprofit health system including a Medical Foundation and over 2600 affiliated physicians, located in Southern California. She also serves as the Executive Administrator for MemorialCare's Clinically Integrated Network. Her passion is the attainment of the safest and highest quality care for every patient and family, in pursuit of the Triple Aim for health care.
Helen has executive responsibility for facilitation of system level transformation and performance improvement for MemorialCare's clinical quality, patient safety, risk management, utilization, Lean and patient and family experience initiatives. Additional areas of responsibility include coordination of system-wide strategic planning activities, oversight of the Clinically Integrated Network's initiative development and deployment, systemwide operational Value-Added Teams and executive sponsorship of the system's Physician Society Board and clinical Best Practice Teams.
Helen has been named as one of the Top 50 Patient Safety Experts Leading the Field by Becker's Hospital Review (2016, 2017, 2018), and sits on the Joint Commission Pioneers in Quality Advisory Panel. She speaks nationally at forums focused on improving health care strategy, physician partnerships to drive quality, integration of lean principles, and performance improvement and patient safety. She serves as faculty for the Institute for Healthcare Improvement's (IHI) Patient Safety Executive and other courses, has been active on the Board of the California Hospital Association's Hospital Quality Institute and state Quality Committee, serves on the Board for MemorialCare's Innovation Fund, is a member of the Board for California Hospital Assessment and Reporting (CHART), and several California and national statewide advisory boards. Most recently she has been serving as part of IHI's Leadership Alliance, leading a workstream on "Big Waste" and serving on the Equity workstream. In addition, she is a MemorialCare Certified Lean Leader.
Helen earned her Doctor of Pharmacy degree at UCSF School of Pharmacy, San Francisco, followed by post-graduate residencies in clinical pharmacy at UCSD and in pharmacy administration at Long Beach Medical Center. Her FABC – Fellow of the Advisory Board Company – was earned for completing a two-year fellowship in Leadership of the Healthcare Enterprise for the 21st Century. She practiced as an acute care pharmacist for 13 years prior to moving into her organizational improvement work spanning the last 20+ years.
For fun, Helen loves travel, baseball and movies. Go Dodgers!
The MCIF Advantage
MCIF offers a dynamic proposition for the most innovative companies, venture capitalists and entrepreneurs in the healthcare investment community. Specifically, MCIF seeks to facilitate the involvement and interaction between our strategic partners and the MemorialCare Health System, widely recognized as the preeminent not-for-profit healthcare system in Southern California.
This interaction can include access to extensive healthcare experience and knowledge from hospital and physician leadership, access to key decision makers regarding a potential client relationship, as well as introductions and exposure to other healthcare organizations of value to our strategic partners.